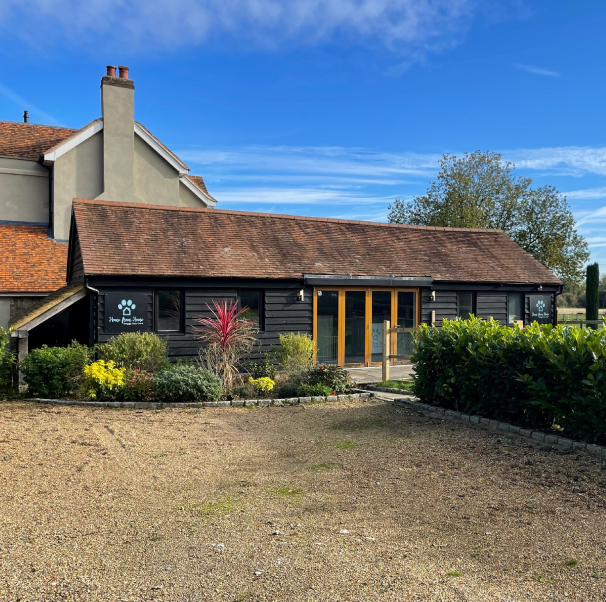 Home From Home Doggy Day Care was the idea of my wife and I. Like many of you, we too are dog owners and have on numerous occasions needed doggy day care over the years.
We have seen places that were too busy, too dirty, not professional or just unfriendly. After finding myself with the available time last year we decided to make use of facilities we have at our home and offer a different experience for dog day care.
Home from Home is council licenced. We pride ourselves in providing everyday care for your dogs, and ours! We understand how important your furry friend is to you, so we have created a day care that ensures every day is a fun filled day.
It is important that your dog receives socialisation, stimulation love and guidance. We feel we provide this without exception.
Daycare
Available only after assessment, max dog weight 16kg
Adult Dog Care £30.00 per day. £27.50 2 days per week. £25.00 more than 2 days per week.
Fully supervised
Lots of exercise
Stimulation
Puppy Dog Day Care £35.00 per day.
Under 18 months old
Guidance
Basic training
Puppies can join our doggy day care after they have received their last round of vaccines, including kennel cough. Puppies must be toilet trained.
Lavanya Wariyar
Staff are brilliant with our dog, he loves going! He always comes back happy, tired and clean! The regular updates and videos are also very reassuring and often amusing! Thanks to all the staff.
Asha Patel
Home from Home is absolutely fantastic with our puppy Arlo. The love and care shown to him whilst there is amazing. The updates and videos throughout the day are such a lovely touch. I think Arlo prefers being here than at home! I can't recommend them enough!
Noreen Cassata
Highly recommend, wonderful setting, the whole team are fab and it really is a Home from Home for our pup! He absolutely loves his days there and is always excited at drop off and happy and exhausted at pick up time. Love the videos and photos sent throughout the day too. 5 ⭐️
Ushma Kotecha
Lilo was a lock down puppy so not very socialised with other dogs. As soon as she started attending this daycare she's really changed and loves it here. They look after her so well, it truly is home from home. Would highly recommend it.
Lesley Hall
Arlo loves going to Home From Home, he can't get out of the car fast enough when we arrive. Super attentive staff make sure your dog gets a good balance of play, rest and cuddles, while keeping you updated throughout the day. It's a lovely set up and great way of keeping your dog well socialised. Arlo always comes home tired out and very contented after a day with Neil and his fabulous team.
Nicola Tait
Fantastic – Am so pleased we found such a lovely doggy daycare. We have a very anxious puppy but he has grown in confidence since attending. The whole team are really caring and he gets lots of attention. It's lovely receiving pup dates and seeing how 'at home' he is. Can't recommend them highly enough.
Maria Jarmola
Home From Home is fantastic – my dog absolutely adores both the beautiful space and the lovely team. Can't recommend highly enough.
Will Palmer
Millie loves going every Wednesday!! Recommend highly, Karry is lovely.
Pamela Clarke
Excellent individual care given to each dog and the facilities are great. Home from Home 🐶
Scarlett Thompson
Excellent experience, my puppy was very well looked after. Would definitely recommend!
Lucy Hicks
Couldn't recommend enough! Our dog has the best time at doggy daycare with the team. She gets lots of attention and is so well looked after! Loves being with other dogs all day.
Emily Palmer
Very well set up & really happy with the service that they provide. Highly recommend them over any other in Hertfordshire! My dogs love being there more than they do at home. 😂
Rachel Simm
Karry, Neil and team are lovely. Whenever our puppy comes home she's clearly had a lovely time – tired and happy! 🐾